Sacred Heart Connection - The Alumnae & Alumni eNewsletter | September 2020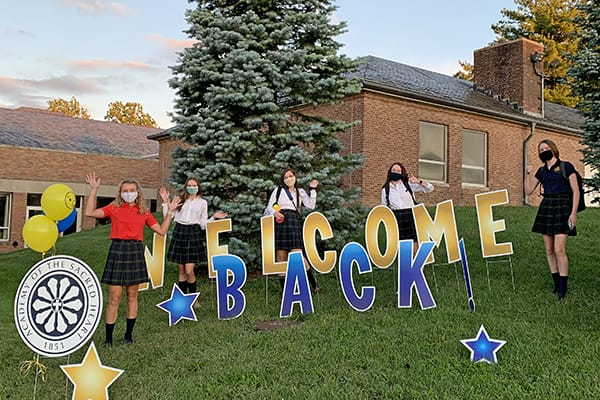 Above: We are so happy to be together at school! With pride we share that Academy of the Sacred Heart is currently providing in-school face to face learning as well as a flex option for students who choose to learn from home.

This fall, we welcome Stephanie Chaczyk '07 as Alum Board President. Stephanie has served on our Alum Board and is currently serving as Recording Secretary of AASH (Associated Alumnae/i of the Sacred Heart), our national organization. You can find more information about our Bloomfield Hills Association and Alum Board at www.ashmi.org/alums.

We will be thinking creatively about ways we can build community and connection with alums as we navigate the restrictions in place due to the COVID-19 pandemic. Plans include engaging with Upper School Seniors and Kensington Hall eighth grade boys to introduce them to the Alum Association. We will be considering Alum Reunion options as well as supporting the AASH National Conference that will be held in Detroit on April 22-25, 2021. Stay tuned for more information.
Diversity, Equity & Inclusion
We heard from alums this summer as social justice and race in America became the focus of national conversation in the wake of George Floyd's death. We stand in solidarity with the Society of the Sacred Heart, which stated: "We pledge to raise our voice in opposition to acts of racial discrimination and to fight tirelessly against the sin of racism." Read the full statement here.

We're pleased that our alums think of and look to ASH to be an agent of change in the world. You made known your faith in your school and your encouragement to bring even more awareness and action to this compelling issue.

Upon reflection, we recognized the many ways we succeed in this area and also found opportunity to expand our efforts. This work is central to who we are as Children of the Sacred Heart, and our Goals and Criteria directly reflect this mission, mentioning equity and inclusion specifically, 16 times.

Our students and adult community engaged in this conversation over the summer in many ways. Highlighted here are just a few examples of the programs our students took part in this summer, including the Sacred Heart Network Summer Service Program that brought Sacred Heart students together from around the country for a week-long intensive on the topic of Juvenile Justice with focus through the lens of race in America. Our students were also invited and attended the National Youth Leadership Council Leadership Summit on Education Equity. In addition, our own Mrs. Patricia Kearney, a member of our Upper School Faculty, hosts Dialogue Circles, guiding the students in discussion, reflection and action on social justice topics. You can read student reflections on their summer work on this topic here. Curriculum and work throughout the school year will also reflect this priority.

As educators and students of the Sacred Heart, we recommit ourselves to the Goals and Criteria with the opening of each school year. As alums, we should do the same. The Goals and Criteria, which may be found here, provide a road map to guide all of us.

We will remain focused and diligent, using our gifts as Sacred Heart educated women and men to fight racism and injustice in our society. Please continue to reach out to Carolynn Kinzey Krause '88 in the Alum Office at cakrause@ashmi.org with questions or to continue the conversation.
The 70th Annual Candlelight Ball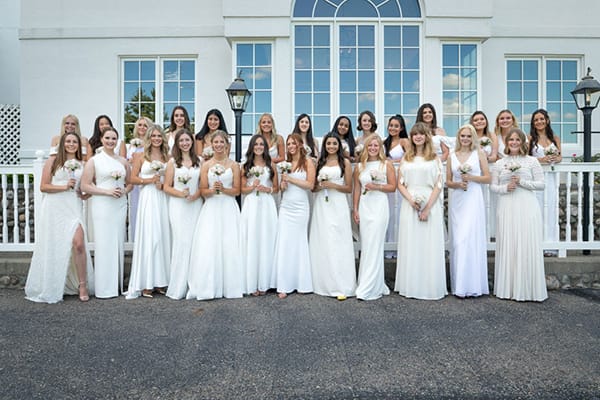 On June 28, the Alumnae and Alumni Association proudly presented the 70th Annual Candlelight Ball in honor of the newest members of our Alum Association, the graduates of the class of 2020. This elegant affair was held in a somewhat different fashion this year due to the restrictions in place during the global pandemic. The graduates honored this timeless tradition with grace and gratitude, in their formal white gowns accompanied by their parents. Sincere thanks to our generous alum and parent patrons. Special recognition and thanks to Emily Mayer '05 for the formal presentation, Stephanie Chaczyk '07 and Bess Quick '10 for event support, and Jennifer Rink Kasselmann '99 for event coordination and seeing to every detail. Enjoy the photos from Candlelight here.
Welcome to the Alum Association Video Message
Since we couldn't enjoy the end of the year in the same way we have in the past, we produced a personal greeting for our newest alums. You'll find many familiar faces welcoming our newest members to our Association. If you haven't seen it, watch it here or above. Follow us on social media @SacredHeartMI and @ASHalums for updates like this and so much more.
A global pandemic couldn't stop this treasured community event. Mass on the Grass was held on the front lawn at school on September 20. The Saints smiled down on us with a beautiful, picture-perfect fall day. Monsignor Zenz celebrated Mass for our community following all the necessary protocols, including limited, pre-registered attendance, masks and social distancing. Mass was live-streamed and recorded for everyone to take part. You may revisit this beautiful Mass by clicking here.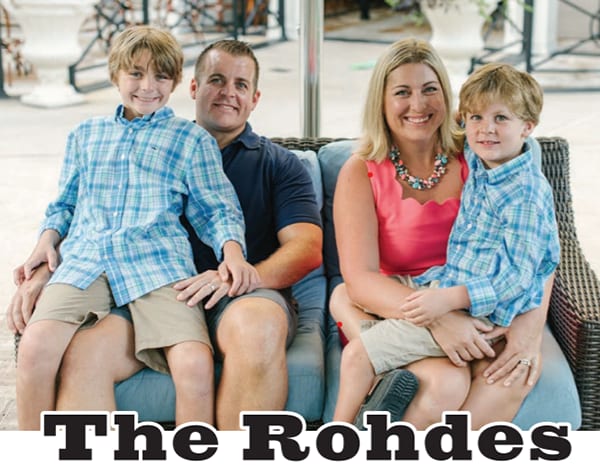 Erika St. Angelo Rohde '00 writes, "Our family was featured in a magazine in Naples and I thought it was a fun way to reach out to other alumnae nearby! I have been working as an attorney for the last 13 years in criminology and started doing real estate. I live in Naples, FL now with my two sons and husband (that I married at Sacred Heart 12 years ago!) Here is a copy of the article. Hope all is well at ASH!""
Charity Dean, member of the Class of 2001, was recognized by Crain's Detroit Business in their "40 under 40" 2020 awards.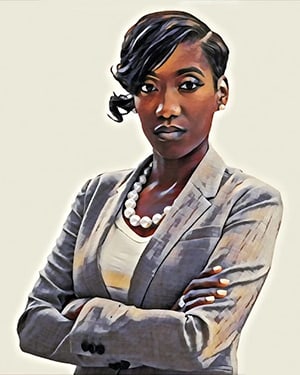 She is Director, Department of Civil Rights, Inclusion, and Opportunity for the City of Detroit. Congratulations, Charity!
Image credit: Crain's Detroit Business
Rachel Denny, DO '08 was selected to be the Resident of the Year at Henry Ford Macomb hospital. This award is presented to the resident who has distinguished him/herself above others and is elected by their peers. Rachel graduated from Henry Ford Macomb after completing a residency in Family Medicine. She will continue her education at the University of Michigan, Ann Arbor. Rachel will be pursuing a fellowship in geriatrics, hospice and palliative care.

Sarah Spangler '14 recently completed an internship at Full Frontal with Samantha Bee in New York where she met Catherine Tillson, a 2003 graduate of the Academy of the Sacred Heart Grand Coteau.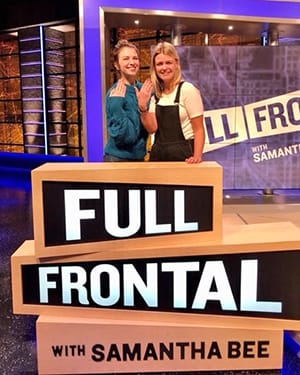 "Catherine noticed my Sacred Heart ring the first day I was assigned to work with her. She said we were sisters, and then proceeded to mentor me in the entertainment industry which is notoriously unfriendly. Catherine was instrumental in helping me get my first full-time position with ISH Entertainment. I am deeply grateful to Catherine for taking me under her wing!"
Pictured: Sarah (right) with colleague Catherine (left)
Kate Donoghue '18 is the recipient of the U of M's Penny W. Stamps School of Art & Design 2020 Undergraduate Award.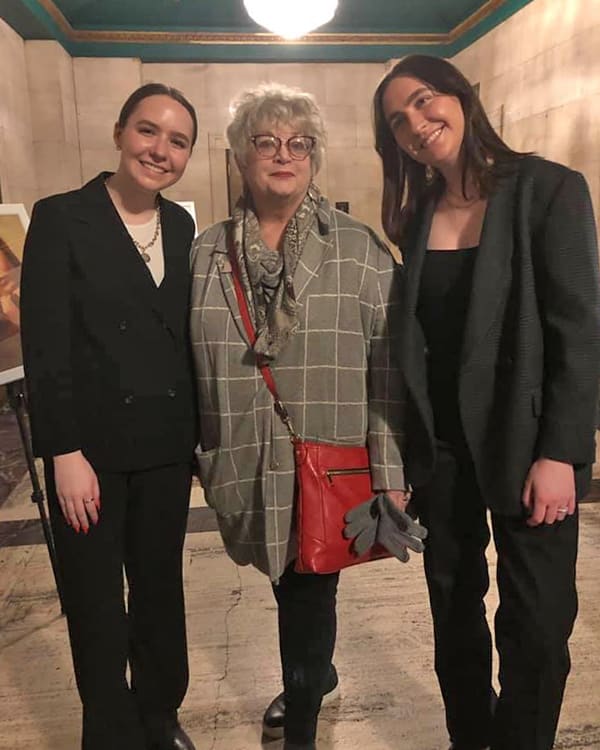 Kate's submission and application earned her this prestigious merit-based scholarship award. Congratulations Kate, we are so proud of your achievement!
Pictured: Kate (right) with Upper School Visual Arts faculty member, Linda Shultz-Anderson (center). (Also pictured, Kate's sister, Gillian, Class of 2021.)
Last February we held our annual benefit event to support Academy of the Sacred Heart and Barbara Selewski Ferguson '59 was one of our generous benefit bidders. Bidding from her home in Sleepy Hollow, IL, Barbara supported ASH with her high bid on the American Girl Doll in a custom Academy of the Sacred Heart uniform (pictured below). We were thrilled when we received this note from Barbara: "I was a member of the first class to graduate from Bloomfield Hills in 1959... I was a student at Lawrence Avenue for the previous eleven years. The doll is dressed in the same uniform that I wore in elementary school there.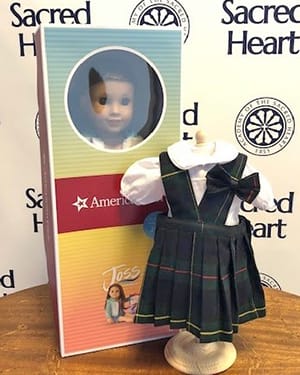 I have photos of some of us wearing that uniform in the late '40s and look forward to sharing it with my grandchildren. After graduating, I attended and graduated from San Francisco College for Women, a Sacred Heart college until it merged with the Jesuit college University of San Francisco across the street."

Thank you, Barbara for your support and this meaningful recollection. Sacred Heart is blessed with a rich history.
ASH Pop-Up Spirit Store Open for a Limited Time!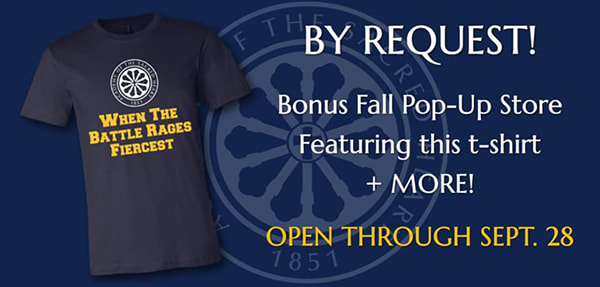 We've heard from many alums who love the "When the Battle Rages Fiercest" shirt shown above. The inspiring use of these words from our beloved hymn, "Children of the Sacred Heart," reminds us that as Sacred Heart alums, we face challenges with courage and confidence. For a very limited time, you can make this shirt, and other great Sacred Heart spirit-wear, yours. To order, visit www.ashmi.org/store now through Sept 28.
You're Invited to the ASH Booster Club Golf Outing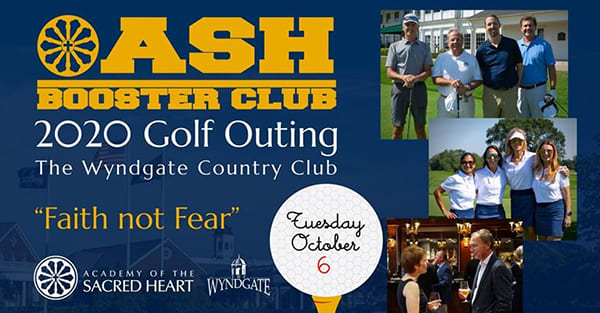 Join the ASH Booster Club for the fall golf outing on Tuesday, October 6. We would love to see many alums enjoy this event. It will be a great day supporting ASH and the Booster Club. Details may be found here.
We Count on YOUR Support! ASH Annual Giving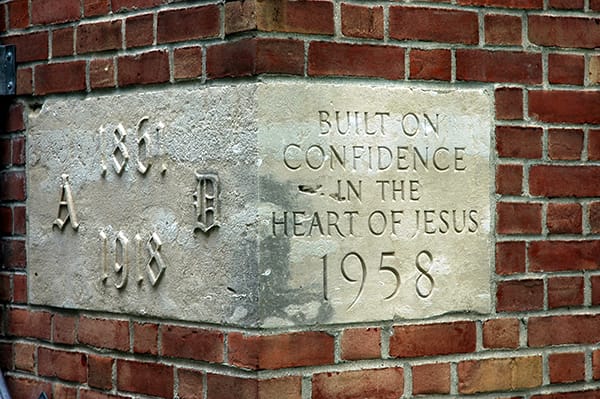 Please join us in making a gift to Annual Giving this year. All gifts large and small are meaningful, and a gift of any amount will make a difference. Your support of Annual Giving is a critical part of our success as a school, an Alumnae/i Association, and as leaders in our community and the world. Your support maintains our beloved campus, provides an excellent education for all Children of the Sacred Heart, and expands scholarship opportunities for deserving students. Please visit www.ashmi.org/onlinegift to make a donation. You can also choose monthly recurring donations - think about replacing one Starbucks a month with a $5 gift to ASH. Some employers have matching gift programs; and gifts of stock, from donor-advised funds, as well as estate-planned gifts are always gratefully received. Thank you for supporting Academy of the Sacred Heart. Please reach out to Carolynn Krause, Director of Donor and Alum Engagement if you have any questions: cakrause@ashmi.org or 248-646-8900 x171.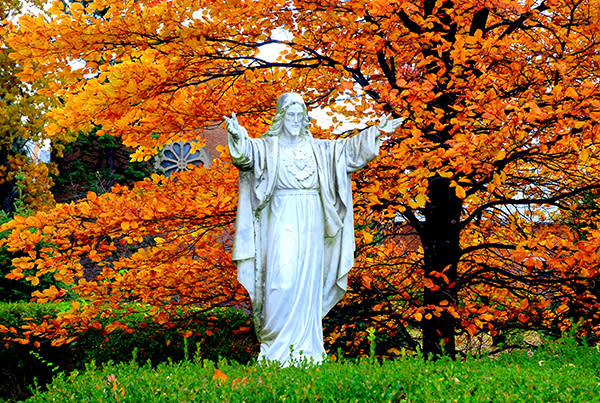 Condolences were sent on behalf of the Alumnae and Alumni Association to:
Beverly Becker '89 on the death of her father, Charles Becker
Dr. John Brisson on the death of his wife, Elizabeth Malachowski Brisson '55
Laura Friend '13 on the death of her father, Bernard "Buzz" Friend
Marianna Fisher Kelley '69, Gretchen Fisher Gladieux '71, and Teresa Fisher Hurak '71 on the death of their mother, Cynthia Corbett O'Boyle '41
Mary Lynn Kelly '69, Victoria Kelly Simescu '71, and Margaret Kelly Miller '73 on the death of their mother, Margaret Kelly
Kristine Engelgau Kramer '85 and Elisabeth Engelgau Stevens '87 on the death of their father, Irwin G. Engelgau
Sally Teppert McKendry '54 on the death of her sister, Virginia Teppert DePorre '48
Mary Jo Miles '82 on the death of her mother, Mary Hackett
Kate Steigerwald Movitz '07 and Brandon Movitz on the death of their son, Pierce Movitz
Mariana Petrozzi '87, Claudia Henry '88, Ursula Petrozzi '88, and Valeria Petrozzi '90 on the death of their mother, Rosa Maria Gamboa de Petrozzi '55
Susan McBrearty Tomba '81 and Kathleen McBrearty Wild '82 on the death of their father, John "Jack" McBrearty
Marna Flynn Wilson '68, Heidi Flynn Jelasic '70, Jennifer "Duffy" Flynn Wineman '71 on the death of their mother, Isabel Flynn
In Memoriam
Julie Gnau Luyckx '51

Joy Tomlinson '75
Since we are unable to join together in person, we are continuing to utilize the virtual prayer board. Please click here to visit the Alum prayer board, where you may add a prayer intention and reflect on the ones that are posted. We hold all Alum intentions in our hearts and remember them in our prayers.
ACADEMY OF THE SACRED HEART