All-School eNews | September 11, 2020
FEATURED STORY:
Espacio - Seeking the Mystery of God's Love
By Damian Hermann, Head of School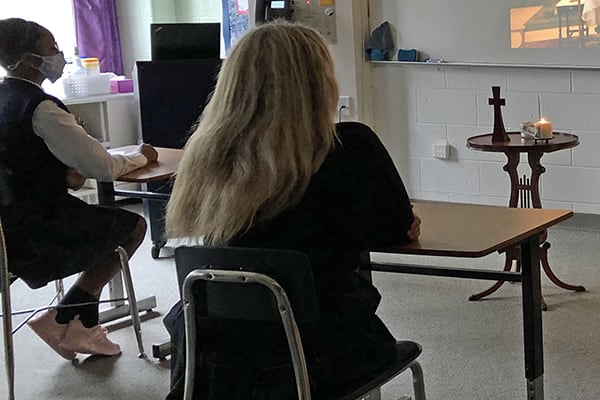 In Sacred Heart schools all over North America and all over the world, we have a practice we call Espacio and I invite you to make this a practice within your own family. We do this as "one body" of Sacred Heart educators. During Espacio, we sit in silence and use this time to seek an awareness of the mystery of God's love, the power of His Spirit, or just take the opportunity to listen and contemplate.

In some ways, Espacio is similar to the five-step Examen, a 400-year-old Jesuit tradition where you reflect on your day and
Become aware of God's presence.

Review the day with gratitude.

Pay attention to your emotions.

Choose one feature of the day and pray from it.

Look toward tomorrow.

St. Madeleine Sophie, our foundress, was tutored by her brother Louis, who was a Jesuit priest. Her eventual Superior, Joseph Varin, was also a Jesuit priest, who appointed her to be the foundress of the Society of the Sacred Heart. This may provide some insight as to why we have some similarities in the way we pray, the way we approach education, and the way we seek to serve and make an impact around the world.

In prayer, in our mission to educate young people, or in our daily lives, Sacred Heart educators join the Religious of the Sacred Heart in seeking the mystery of God's love so that we can reflect and share that love with the world. In this time when we are unsure, this need for quiet contemplation through Espacio has never been more important.
Welcome to our Newest Educators of the Heart!
We are thrilled to have so many new students and adults joining the ASH community this year. Read on for introductions to our newest faculty and staff, and please extend a warm welcome when you meet them. Watch for a few more introductions in the weeks ahead!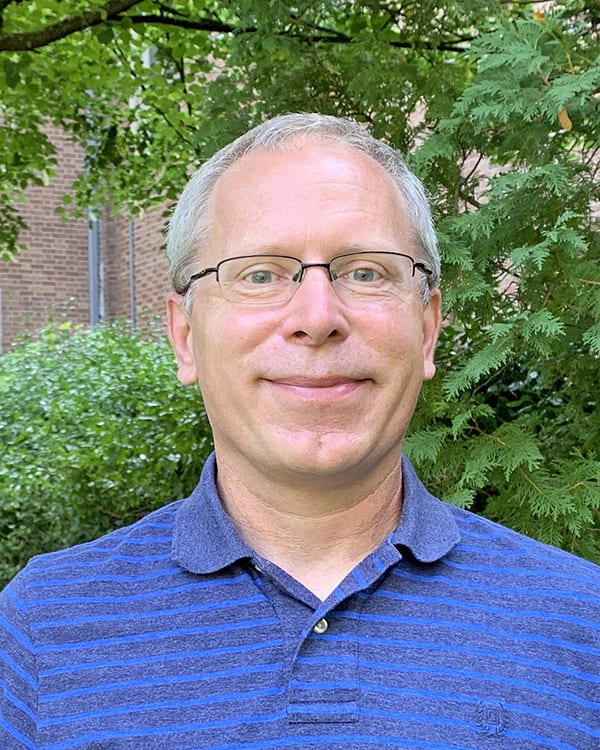 John Bagley teaches math and science in Kensington Hall (KH), and math in the Middle School for Girls (MSG). Prior to joining Academy of the Sacred Heart, he had educated middle schoolers at Dearborn Heights Montessori Center for more than 20 years. He earned a master's degree from University of Michigan - Dearborn, and is dedicated to providing students with educational opportunities that meet their social, emotional, spiritual and physical needs.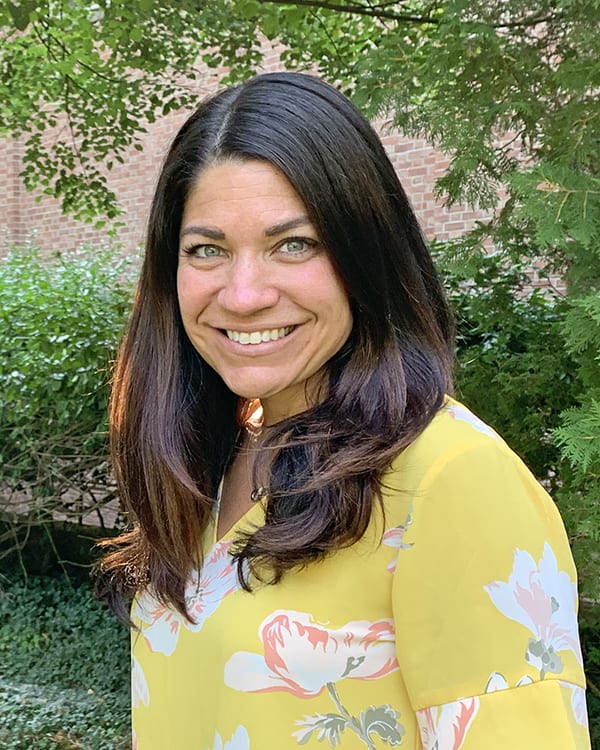 Charity Callas also teaches math in our middle schools. A graduate of Pensacola Christian College, she has worked with teenagers for over a decade, including teaching positions in Clarkston and Lake Orion. She also holds a sports nutrition certification and has run three marathons!
Mellanee Harmon joined the Lower School (LS), KH and the Upper School (US), teaching physical education and health. She recently relocated to Michigan from Connecticut, where she taught fifth and sixth grade health. Previously, she spent more than a decade as an educator in Arkansas. Ms. Harmon holds degrees from Wichita State University and the American College of Education, as well as National Board Certification in Health Education.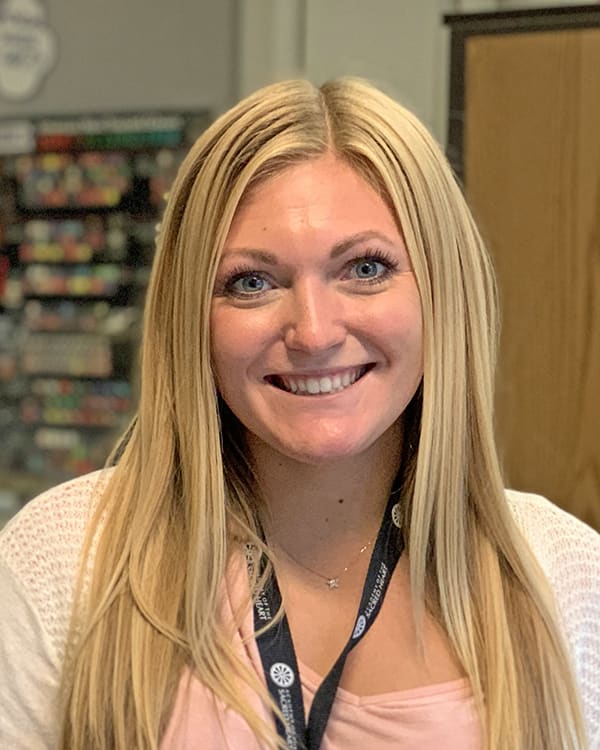 Megan Harnish teaches MSG and US art. A graduate of Bowling Green State University, she has recently returned to Michigan from Ohio, where she taught art at the elementary through high school levels. Ms. Harnish has received recognition for her art across a variety of media, and looks forward to encouraging ASH students' creativity and expression while providing them with support and guidance.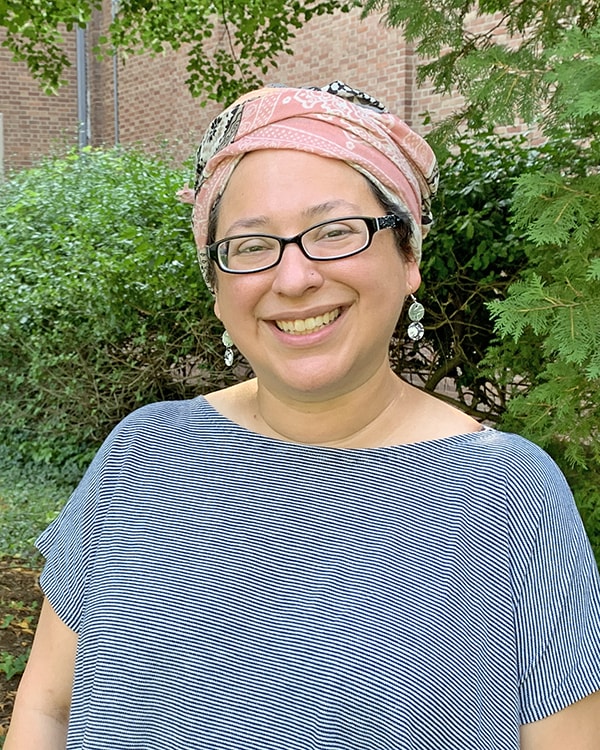 Yasmine Lennon is the school counselor for Grades 5-12. She brings more than a decade of multifaceted experience in educational and therapeutic settings, most recently in the Ypsilanti area. She is a National Board-Certified Counselor and co-president of the Washtenaw Counselors Association. Ms. Lennon holds bachelor's and master's degrees from Eastern Michigan University.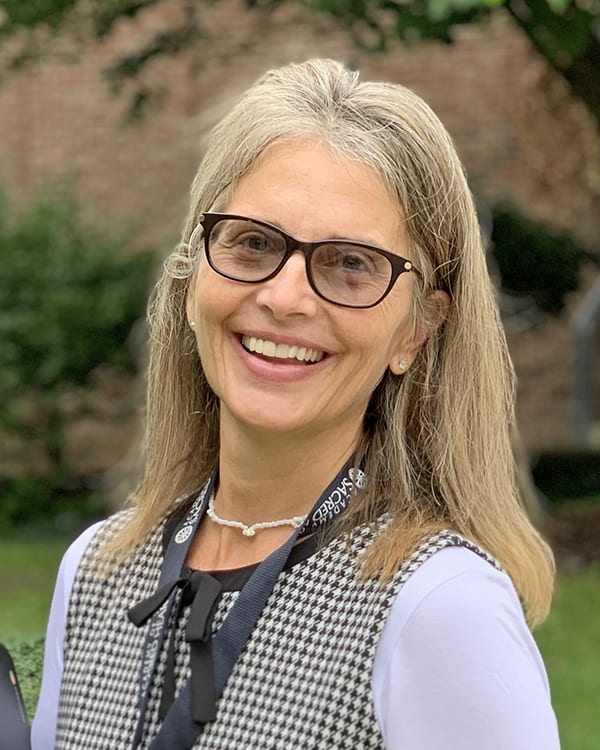 Karen Miscisin is the newest member of the Learning Support Team. She has spent two decades as a classroom teacher, curriculum developer, teacher educator, behavior consultant and program evaluator, serving schools and organizations across Michigan and California. She is a graduate of the University of California and Central Michigan University. Ms. Miscisin shares that "just for fun," she became a certified fiber optic installer!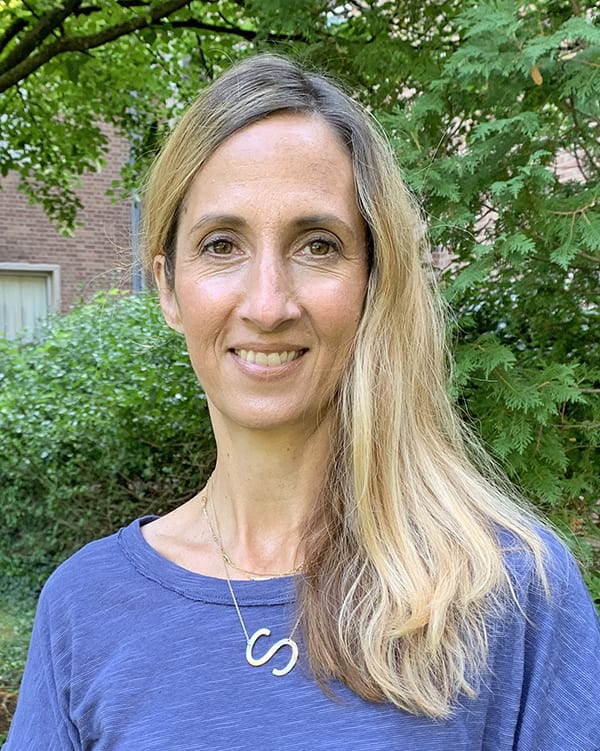 Susan Nye-Brothers is ASH's Spiritual Life and Chapel Coordinator. Previously, she served as Director of Adult Faith Formation at St. Joseph Parish in Lake Orion and co-facilitated the Women of Heart retreat series with Dr. Korin Visocchi. Mrs. Nye-Brothers is also a current parent whose devotion to Sacred Heart education led her to be in formation as an Associate of the Sacred Heart.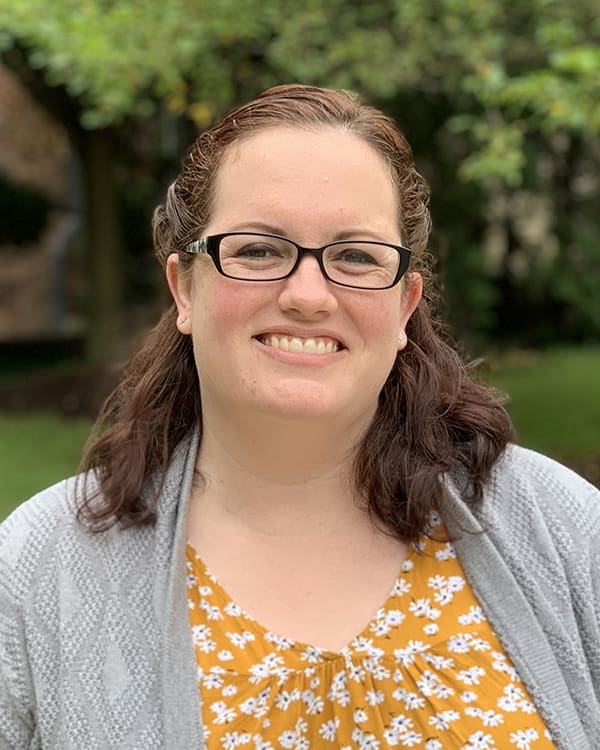 Jenifer Pifer is a full-time portress and administrative assistant. She is an entrepreneur, owning The Cake Girl, a Livonia-based bakery, for six years. She also has more than a decade of experience in early childhood education and is a graduate of the University of Michigan - Dearborn.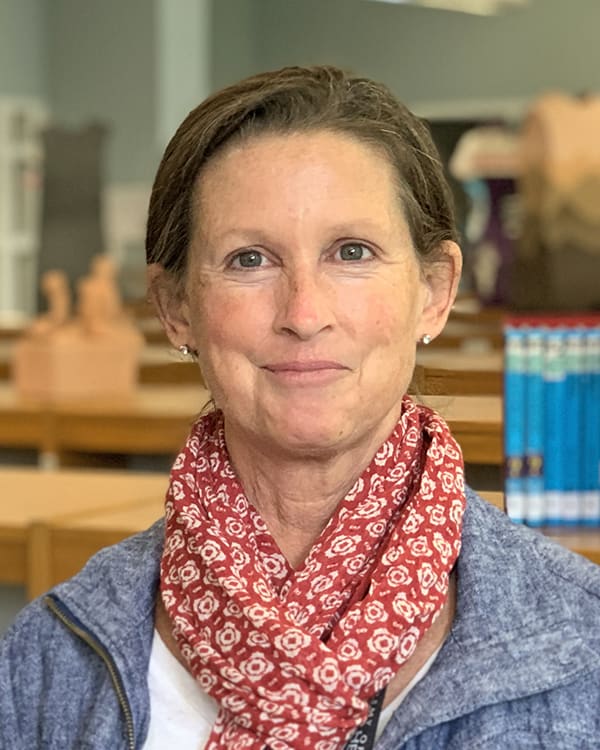 Megan Shaffer brings a wealth of experience in Catholic education to her role as Administrative Assistant for Grades 5-12. Locally, she has taught at St. Regis and Brother Rice, as well as in Clarkston. She holds degrees from Loyola University Chicago, DePaul University and Madonna University.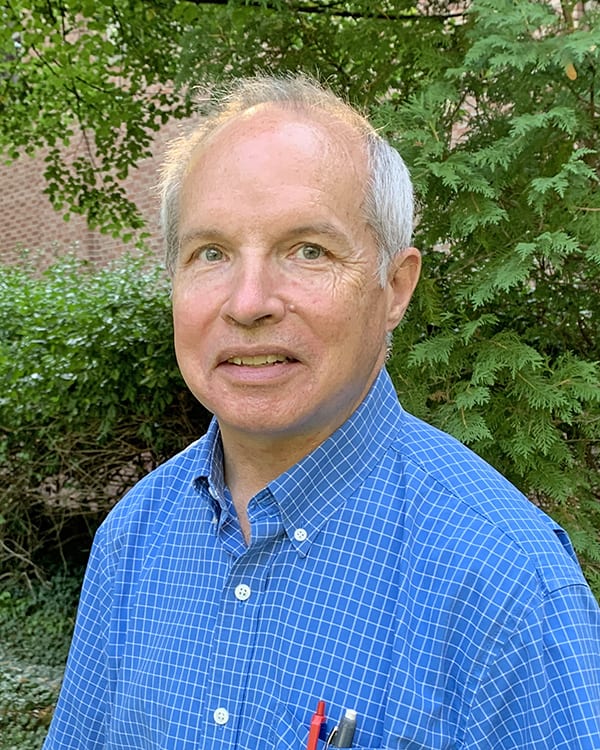 Dr. Alan Simpson-Vlach teaches math in the Upper School. Although he is new to Bloomfield Hills, this is not his first time teaching in a Sacred Heart school - he previously taught at our sister school in Atherton, CA. Dr. Simpson-Vlach has served as an educator in several independent schools and at the college level, notably at Saint Mary's College. He holds a Ph.D. in mathematics from the University of Notre Dame, a master's degree from the University of California, Davis and a bachelor's degree from Sacramento State University.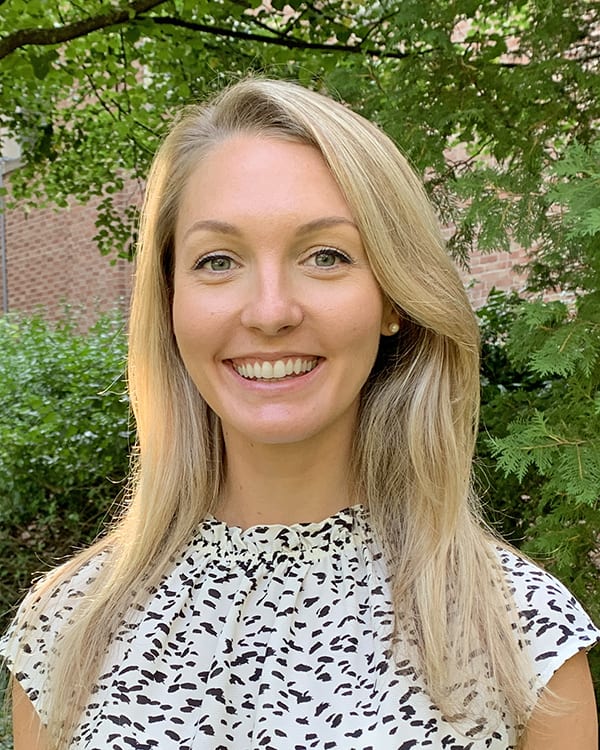 Lauren Stewart, who teaches Grade 2, also comes from a Network school - Convent of the Sacred Heart in New York City. She holds a bachelor's degree from Colgate University and a master's degree in elementary education from Fairfield University.
In this time when our student welcome and screening processes must be expedited, we have also hired a number of college students to act as part-time porters and portresses. You may see Luke Ciarelli, Madeleine Hermann and AJ White staffing our various entrances; please say hello!
Also new this year, the maintenance of our facilities is handled by a team from ABM. We look forward to introducing them in the weeks ahead, as well as new hires in our Extended Day and Enrichment programs. Thank you to each of these new community members for their part in getting the school year off to a great start!
Register Now for Mass on the Grass!
This past Wednesday, we opened the school year with Mass of the Holy Spirit. Thank you to all who participated virtually in this re-imagined annual tradition. Our next community mass is coming up on Sunday, September 20 at 1 p.m. We hope you'll join us for Mass on the Grass!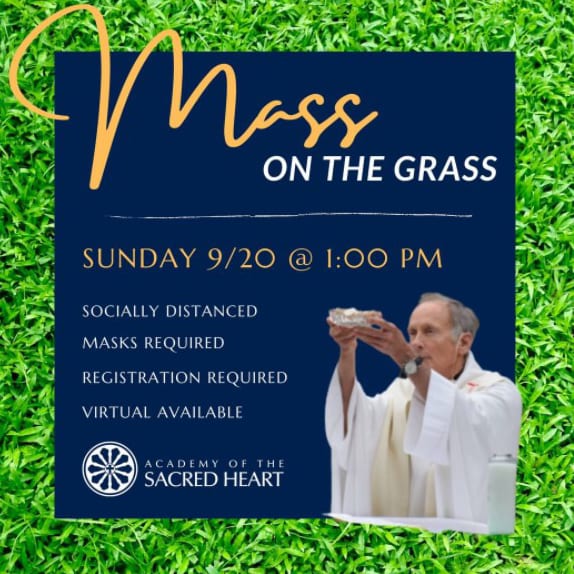 This beloved event will look a bit different, too. Masks will be required, and social distancing expected between households. Registration is required as space is limited. Reserve your space today!
If you are unable to join us in person, a virtual option will be offered at youtube.com/SacredHeartMI. Mark your calendars and plan on participating, either in person or virtually!
Save the Date for the "Faith not Fear" Golf Outing on October 6!

Despite the pandemic, the Academy of the Sacred Heart Booster Club is moving forward and hosting the "Faith not Fear" Golf Outing on Tuesday, October 6 at The Wyndgate Country Club. Please save the date! The event will begin at 7:30 a.m. with registration and a continental breakfast. At 9 a.m., there will be a shotgun start followed by snacks at the turn and a BBQ lunch. Cost is $250 per golfer; online registration opens to all on Monday, September 14. Watch your email for details.
Thank you to our title sponsors, Bloomfield Hills Dental Associates, North American Bancard and Huntington National Bank. The Bloody Mary bar and drinks will be sponsored by JBTC and the golfer gift bags are sponsored by Intraco. We appreciate your support of Academy of the Sacred Heart and the Booster Club!
Is My Child Too Sick for School?
By Robin Clements, RN, BSN
As parents, we do our very best to navigate through the common childhood illnesses. It is not easy to determine when our children are too sick to be at school, especially this year due to COVID-19. Children who "woke up fine" can worsen as the day goes on, and a child who is sent home sick from school can seem fine when they are at home. Parents are expected to screen their children for COVID-19 symptoms before school each morning. If your child reports symptoms of illness, keep him/her home and consult with your pediatrician.
As the school nurse, my goal is to control, to the extent possible, the spread of illness in our classrooms and our school community. One of the ways we do that is by excluding children who are sick from coming to school. Students exhibiting/reporting the following symptoms will be excluded from school:
Fever greater than 100.4

Known contagious illness (such as strep throat or influenza)

Shortness of breath/difficulty breathing/cough

Headache

Sore throat

Congestion/runny nose

Nausea/vomiting

Diarrhea

Muscle/body aches/fatigue

Rash

Red itchy eyes with visible drainage
What happened to the 24-hour Rule?
The Academy used the "24-hour rule" in the past. A student needed to be fever, vomit, and diarrhea free for 24 hours before returning to school. The 2020-2021 school year is going to be challenging due to COVID-19. We must be diligent and err on the side of caution. Any student with COVID-19 symptoms will be excluded and require a completed "Clearance to Return to School" form. Please take a moment to review the "Clearance to Return to School" form here.
When is My Child Sent to the Nurse?
Sometimes, children are brought to me because they "don't seem like themselves" or "they're refusing to eat lunch, which is unusual". In this case, your child may be sent home using the criteria above as a guide. Sometimes children are brought to me because of an injury that might have occurred on the playground. In this case, I may call or email you depending on the severity of injury. We never want to have a child miss his or her school day when it is not necessary, and we recognize the inconvenience when a parent is interrupted from his or her day. However, during this pandemic, we need to work together and take additional precautions.
Confidentiality and COVID-19
By Robin Clements, RN, BSN
The current COVID-19 outbreak has created a lot of angst, worry and uncertainty. It is important to prevent ourselves from discriminatory behaviors toward anyone in our community who may have been exposed to the virus. We, as a Sacred Heart community, should treat faculty, staff, students and other family members with respect. We need to respect each person's medical privacy in this time. If a student or staff member does not pass the morning screening or is participating in remote learning, we should not assume the person has COVID-19. I expect several students to be out of school and participating in remote learning on and off throughout the school year.
The school will notify parents if there is a positive case of COVID-19. The Oakland County Health Division will contact possible exposures. Please do not discuss and make assumptions regarding students who are participating in remote learning or are absent from school.
Together, let us practice Goal IV: Schools of the Sacred Heart commit themselves to educate to the building of community as a Christian value.
The school promotes a safe and welcoming environment in which each person is valued, cared for and respected.

Adult members of the school model and teach skills needed to build community and practice clear, direct and open communication.
Reminder: Health appraisals and immunization waivers are due by September 30. Students will not be allowed to attend school on October 1 if the forms have not been received. Please contact me at rclements@ashmi.org if you have concerns.
ACADEMY OF THE SACRED HEART