All-School eNews | June 4, 2021
FEATURED STORY:
Love, Solidarity & Hope
By Damian Hermann, Head of School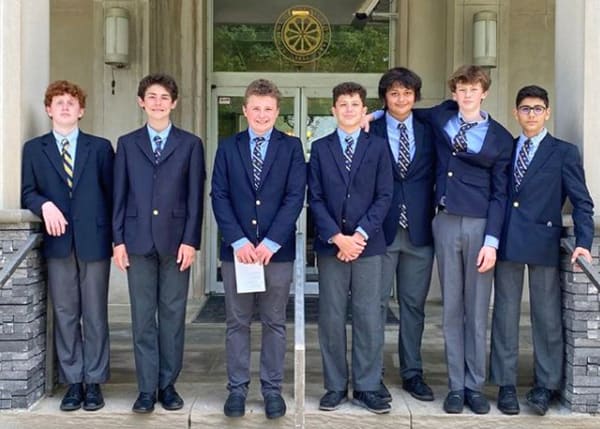 We are just one week away from celebrating the Feast of the Sacred Heart on June 11. It always falls at the end of the year, but this year, I will focus even more particularly on the hope, solidarity, and love that the Sacred Heart of Jesus promises. In this extraordinary year, I have experienced this joy, grace and hope more than ever, and that is without question a result of being a part of the Sacred Heart family.
Love: You cannot work in a K-12 school without experiencing laughter and joy every day. These students have been a stabilizing force for all of us working here at ASH. We've been blessed by your trust in us to care for them.
Solidarity: So many decisions have been made this year and it has required trust, patience, and yes, even solidarity and grace. I know that not every decision was popular and I will even say that not every decision worked out or was "right", but this community of parents assumed our best intentions and gave us the grace we needed to keep serving your children. Our team of Sacred Heart educators came together in a profound way and we could not have done it without the support of our parent community.
Hope: I often share a quote from a dear friend of mine, Sister Aquila, a Bernardine Franciscan, whom I once worked with, "Damian, it is better to live with hope than despair." She was making a point about the alternative to believing in God. I think of this quote frequently, and this year, almost daily. There is a great feeling of hope right now and I can't tell you how lovely it has been to celebrate our 170th Prize Days in person with parents. We still have the middle schools and the Upper School to go next week and I can assure those parents that it has been a much-needed return of a joyous tradition.
I took my inspiration this week from our Superior General of the Society of the Sacred Heart, Barbara Dawson, RSCJ. She sent all of the Sacred Heart educators around the world this message on Sunday in preparation for the Feast of the Sacred Heart. I encourage you to read and enjoy her beautiful words.
You're reading the final eNews for the school year, although I will still see many of you at Prize Days and celebrations next week. I'm looking forward to an active campus this summer with our Early Childhood Program, camps, a few special offerings for Upper School students and lots of planning for 2021-2022. Until then, I ask for your prayers for all the Religious of the Sacred Heart and for our graduates (our graduating Knights are pictured above).
BREAKING NEWS: Gazelles are MHSAA Division 4 Tennis State Champions!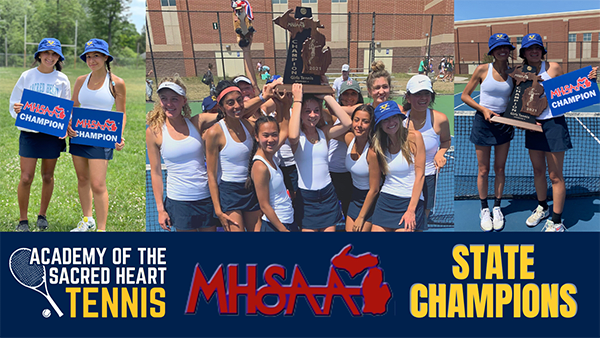 This just in! The Gazelles are the 2021 MHSAA Division IV Tennis State Champions. This marks the seventh state championship in the past ten years for Gazelles Tennis. Additionally, Marisa and Kayla Nafso are #1 doubles champions, and Angelina Kakos and Noor Simon are #3 doubles champions! Congratulations!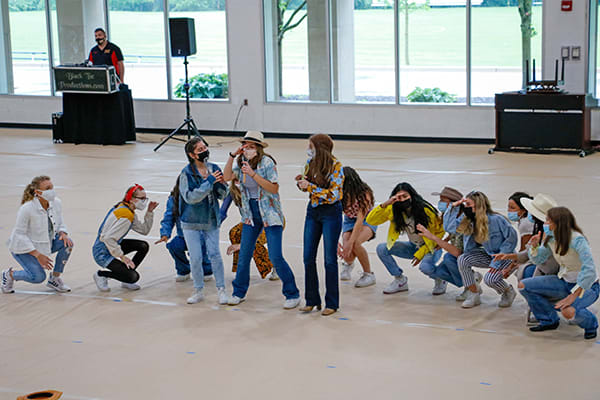 Congé 2021 was one like no other at Academy of the Sacred Heart! While the rain came down sideways outside, inside, students enjoyed a magic show, Kona Ice, therapy dogs, a glow party, photo booth, and of course, our traditional class lip syncs!
Congratulations to our lip sync winners:
First Place: Upper School's Class of 2022 for their performance of "Dancing Queen" (pictured above)
Second Place: MSG Grade 7, Group B, "Baby"
Third Place: Preschool, "The Floor is Lava"
Honorable Mention: KH Grade 7
Best Use of Props: Grade 4, Group B
Most Coordinated Costumes: MSG Grade 8
Sacred Heart Goals Award: Grade 3
Most Adorable Medley: Primary School
Check out this video for a glimpse of all the fun! Très Bien!
Limited Spaces Available for Summer at Sacred Heart!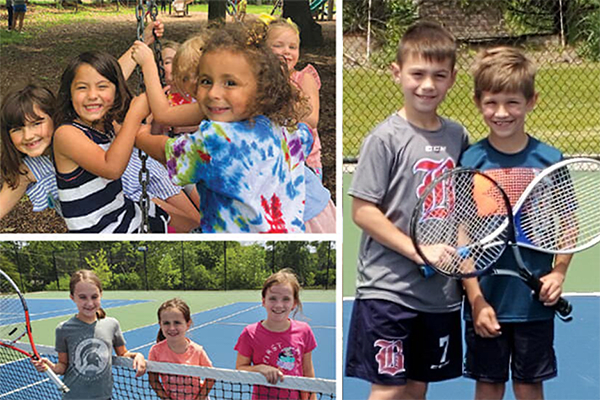 Our camp program, Summer at Sacred Heart, begins Monday! While our first week is full with a waitlist, there are a few spaces available for select weeks. Your child can still enjoy themed weeks and special interest camps such as:
Digging for Dinosaurs

Woodland Wonders

Animation Studio

Storybook Adventure

Superhero Playhouse Drama

Gamebots Beginner Coding

NASA Space Explorers Academy
If you'd like to join in on the summer fun, be sure to register today!
It's Almost Time to Update Magnus Health
By Robin Clements, R.N., School Nurse
As mentioned in previous eNews articles, the Academy is moving to an upgraded school database, Blackbaud. However, we will continue to use Magnus Health for online medical information and forms. Currently, you log into our Finalsite Parent portal to access your Magnus Health account. In the future, you will log into your Blackbaud Parent Portal to access this same account. Near the end of June, you will receive an email from the school stating Magnus Health is ready for you to enter via the Blackbaud Parent Portal. Please wait until then to update your child(ren)'s medical records.
Some friendly reminders:
The due date for information to be entered is August 1. Students will be excluded from school on the first day if parents have not completed the Vital Health Record, consent to treat, and concussion awareness acknowledgement.
All new students, ECP students, and students entering PreK, Grade 2, Grade 5, and Grade 9 are required to submit a health appraisal signed by a physician with an exam date within the last year.
It is a state law that all new students are required to submit an updated immunization record.
If your student is not up to date on vaccines, a waiver from the health department is required to attend school. To schedule an appointment with the Oakland County Health Division, please call 1-800-848-5533.
A current health appraisal form is required to participate in school sports. The form must be on file for student athletes to participate in sports in August and September.
All allergy, asthma, diabetic, and seizure action plans must be updated, signed by a physician, and submitted before the first day of school.
Please note that there are changes to the school's "exclusion due to illness" policy.
If your child has been vaccinated against COVID-19, please include proof of vaccination with his/her physical form and vaccine record. The school will require this information for exemption from quarantine and sports testing.
Please email me with any questions regarding medical forms at rclements@ashmi.org.
ACADEMY OF THE SACRED HEART