All-School eNews | September 17, 2021
FEATURED STORY:
With Gratitude for a Great Start
By Damian Hermann, Head of School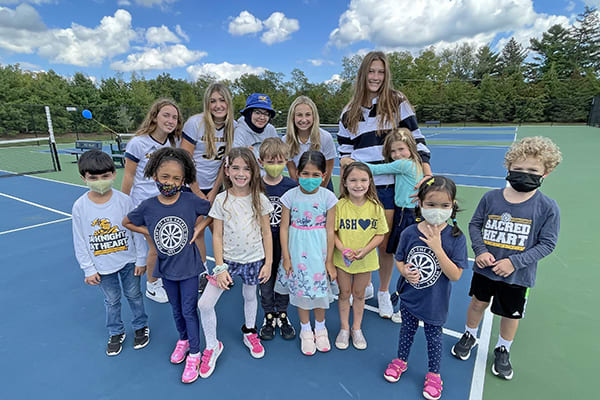 When I am praying and reflecting at my best, I begin and end in gratitude. And after only two weeks, there is much for which to be grateful. Please allow me to share my list:
For the weather! There have been so many opportunities for all of our learning communities to be outside and enjoy the past two weeks. I have pulled wagons full of Preschool students, played soccer with the Lower School, played football with Kensington Hall students (I was the all-time QB), watched Primary students work to master the monkey bars, listened to the Middle School for Girls students outside of my office window during their morning fresh air and snack, and sat with the Upper School (US) students at lunch on the Field House patio.
For the Booster Club!

The Celebration of Athletics yesterday afternoon was a terrific success. This event was an example of the beauty of a community that spans from infants to Grade 12. There truly was something for everyone, and watching our US students lead the younger students was an absolute pleasure

(above)

.

For the Sacred Heart facility and grounds team! The grounds have never looked more beautiful, the building has many great updates, some much needed deferred maintenance was completed and this was all done in time to welcome students back.

Click here

to see a slide show highlighting some of their accomplishments.
For the Early Childhood and After-School Enrichment Team!

The market for hourly workers is fierce and we have worked hard to navigate this challenging staffing shortage. Our teams have put in extra hours to make sure we continue to provide the very best care and service. You would be hard pressed to find any non-teaching staff who haven't helped in the Early Childhood in the past few weeks to support this program.

For our new teachers!

Speaking of the staffing shortage, the Sacred Heart Team worked hard to recruit a terrific group of new teachers this year. Read on for introductions to our newest educators.

For our veteran teachers!

They have hit the ground running and continue to make student learning their priority. St. Madeleine Sophie Barat's famous quote, "For the sake of one child," continues to live on in Bloomfield Hills over 200 years later.

For our students!

Where else can you come to work and be guaranteed to laugh and smile every day. Be assured that each student is known and loved at Academy of the Sacred Heart.

For our Network of Sacred Heart Schools!

On Tuesday, schools throughout the U.S. and Canada gathered via Zoom for an Invocation of the Holy Spirit prayer service. Events such as this are powerful examples of our connection to a global community and the Society of the Sacred Heart.

Click here

to view a recording, and be sure to watch for our Upper School students offering the Prayers of the Faithful.

For the Goals and Criteria!

A great mission to live and be challenged by is such a gift, and this continues to guide all that we do.
It has been a great start to the year and this community is a blessing to all of us. I hope I will see many of you at Mass on the Grass on Sunday at noon, and would like to also invite you to Friday morning Mass in our Chapel. At 7:10 a.m., it is early, but it is a perfect way to end the week and start your Friday, and it is never more than 20 minutes.
Welcoming our Newest Educators of the Heart
We are thrilled to have so many new students and adults joining the ASH community this year. Read on for introductions to our newest faculty and staff, and please extend a warm welcome when you meet them. Watch for a few more introductions in the weeks ahead!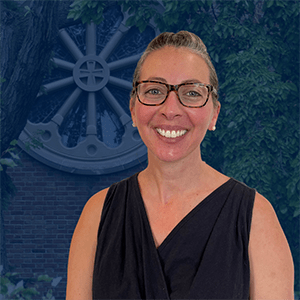 Emily Ahern, who teaches Grade 2, has spent nearly a decade as a classroom teacher. She has worked in a variety of places, including Japan, New York, Illinois, and most recently in Birmingham, Michigan. She holds a bachelor's degree from the University of Georgia and a master's degree in elementary education from Northwestern University.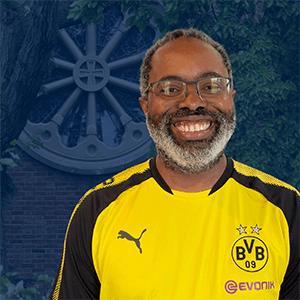 Serge Danielson-Francois teaches Humanities and English in the US, and math in Kensington Hall (KH). He has worked with students for over two decades, including teaching positions in Arizona and New Jersey. He's earned master's degrees from the University of Arizona and Lawrence Technological University.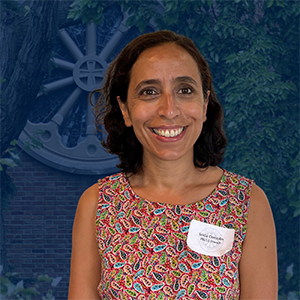 Saida Demolin teaches French in both Primary (PRI) and Lower School (LS). As a native speaker, she offers a deeper understanding of the French language and culture, as well as more than 20 years of teaching experience. She has worked in France, Scotland, England, and most recently taught Grades 6-8 at Cranbrook. She holds degrees from Blaise Pascal University and Ardennes University in France.
Amy Mifsud is the school counselor for girls Grades 5-12. She brings more than five years of multi-faceted experience in educational and therapeutic settings, most recently in Center Line, Michigan. She earned a master's degree from Wayne State University and is dedicated to providing students with behavioral and emotional support, as well as advocating for emotional, personal, and academic success for all students.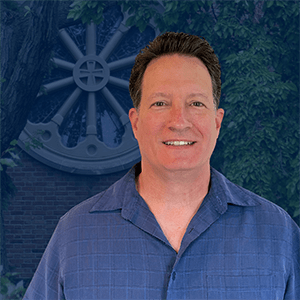 Bill Nyfeler teaches US English and social studies. He holds a bachelor's degree from the United States Military Academy in West Point, New York, and two master's degrees from Northern Michigan University (NMU). He was a Training Officer and Platoon Leader in the U.S. Army, as well as recently teaching in the English department at NMU.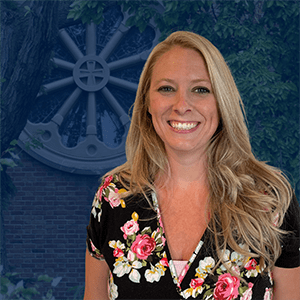 Darcie Ruby teaches science in the Upper School. Prior to joining Academy of the Sacred Heart, she has educated high schoolers for over a decade, teaching in Indiana and Michigan. She earned her bachelor's degree from Michigan State University, and her master's degree from University of Michigan - Dearborn.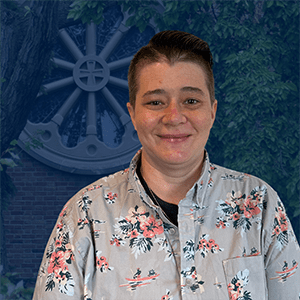 Amy Shepler joined the Middle School for Girls (MSG) and KH, teaching physical education. She earned her bachelor's degree at Bemidji State University. Although this is a new teaching position for her, it is not her first time working at Sacred Heart. She has coached here at ASH since 2018 and is excited for an opportunity to impact students' lives through physical activity and making healthy life choices.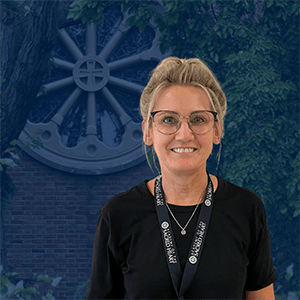 Martha Trentacosta brings a wealth of experience in education to her role as the MSG science teacher. She has nearly 20 years of teaching experience, including positions in Georgia and Illinois. She holds a bachelor's degree from Eastern Illinois University and a master's degree in Educational Leadership from Grand Valley State University.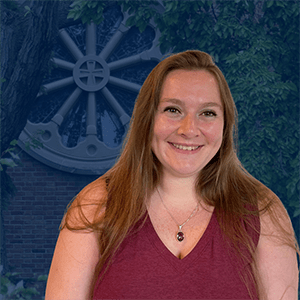 Britta Voorhaar teaches US Art. She has been an art teacher for nearly a decade and has taught art at elementary through high school levels, including positions in Wisconsin, Minnesota and Michigan. She earned her bachelor's degrees from the University of Wisconsin - River Falls.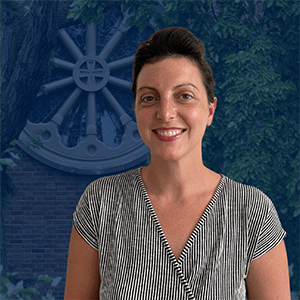 Jessica Zeleji, who teaches MSG Language Arts, has spent over a decade teaching in Michigan. She holds a bachelor's degree in elementary education from Michigan State University and a master's in education from University of Michigan - Dearborn. She also was a certified Head Guard, Lifeguard, and Swim Instructor for more than five years!
In addition, please join us in celebrating faculty who have been promoted to new positions within our Early Childhood Program (ECP). Tabatha Russell has been named the Assistant Director of the Early Childhood Program, in addition to serving as co-Lead in Ryan's Roost. She has been an ECP educator for five years. Maureen Newcomb, who has worked with ECP students since 2016, will now serve as co-Lead in Ryan's Roost. Amanda Kassab joins Nate Wagner and Agnes Thibodeau on the Preschool teaching team, which recently opened a new classroom. Amanda has been a member of our ECP staff for the past four years. We thank these educators for their commitment to the youngest Children of the Sacred Heart!
Looking Ahead to Curriculum Night - Wednesday, September 22
Parents of children in ECP - Grade 8, please plan to attend Curriculum Night, which is coming up this Wednesday, September 22. You'll have a chance to hear from your learning community leader, spend time in your child's homebase/advisor classroom and experience open-house style activities.
MSG Curriculum Night begins at 6 p.m. in the Auditorium. Please use the West Entrance.
KH Curriculum Night begins at 6 p.m. in the Chapel. Please use the West Entrance.
PRI & LS Curriculum Night begins at 6 p.m. in the Dritsas Gym. Please use the East Entrance.
ECP Curriculum Night begins at 6:30 p.m. in the Dritsas Gym. Please use the East Entrance.
Save the Date: Annual Benefit & Gala!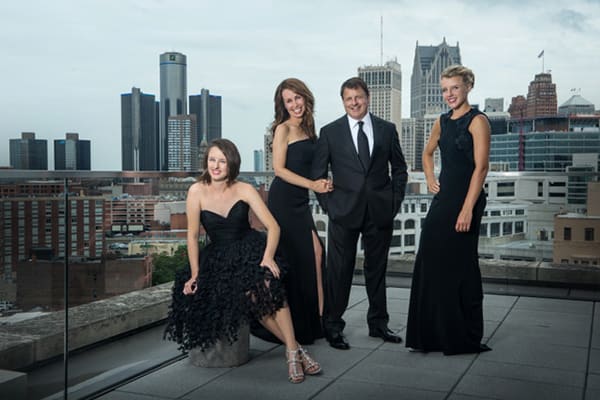 Above: The Burg family - Olivia '20, Carol, James, and Isabelle '22
We are delighted to announce that James and Carol Burg are the Chairs of the 2022 Annual Benefit and Gala, "An Evening with heART". All Sacred Heart families, alums and friends are welcome. The event will be held on Saturday, February 5, 2022 at the Daxton Hotel in Downtown Birmingham.
You're invited to stop by the Daxton Hotel (298 S. Old Woodward Ave) on Thursday, September 30 between 4 and 6 p.m. Please join us near the bar area to meet the Burgs, and learn more about this time-honored event that ASH has hosted for over 60 years, including opportunities to volunteer and join one of the committees. You're welcome to join us for a drink as well!
Additional details are coming soon. In the meantime, we are actively seeking event sponsors, volunteers, and donations of auction items. We are counting on everyone's help to make this year's event amazing. For more information, please contact Kelita Bak in the Advancement Office at kbak@ashmi.org or (248) 646-8900 x134.
We can't wait to partner with you to make the 2022 Gala an unforgettable and successful benefit for Academy of the Sacred Heart!
Welcome!
By Sharon Myers, PAASH President
PAASH would like to welcome ASH families to the 2021-2022 school year! We have been busy planning many exciting events for this year to build on the unique community spirit at ASH. Throughout the year, you will receive emails from your Grade Level Rep communicating details on upcoming events, volunteer opportunities and fundraising ideas.
Your 2021-2022 PAASH Board:
Sharon Myers, President
Jasmeen Khilji, Vice President
Gloria Pankratz, Treasurer
Kamelot Higgins, Secretary
Martha Piesko, Volunteer Coordinator
We have openings for Grade Level Reps in the following: ECP, Grade 4 and Grade 5. If you are interested, please email Sharon Myers at sharondowdle@yahoo.com.
We loved meeting so many of the new parents at the New Parent Coffee last Friday. It is so exciting to see our ASH community grow. New families will be contacted by their Grade Level Rep in the coming days to welcome you and answer any questions you may have.
Upcoming Events: Family Fellowship after Mass on the Grass on Sunday, September 19. Mass begins at noon at the West Entrance. The Bearclaw Coffee Truck will serve complimentary coffee, espresso drinks and smoothies until 1:45 p.m. We hope to see you there!
Hearing Screening
By Robin Clements, RN, BSN, School Nurse
The Oakland County Health Department will be conducting Hearing screening on September 23 and 24. Students in Pre-K, Kindergarten, Grade 2 and Grade 4 will be screened during those two days. If you believe that your child may be having difficulties with hearing and they are not in the above grades, you may request a special screening. Hearing screening referrals must be made by your child's teacher. If you need help getting a referral, please contact me directly at rclements@ashmi.org.
ACADEMY OF THE SACRED HEART