All-School eNews | October 9, 2020
FEATURED STORY:
Open Heartedness & Political Discourse
By Damian Hermann, Head of School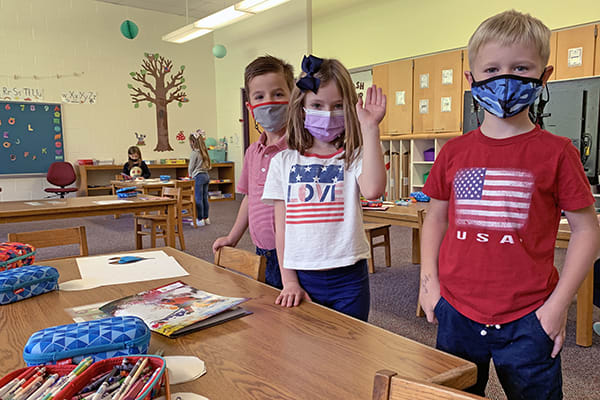 We have just completed our sixth week of the 2020-2021 academic year. As the conversation surrounding the election grows more intense with each passing day, we also are continuing to learn, cope, and grow amidst a pandemic.

Recently, the Jesuits published The Ignatian Guide to Civic Engagement to help us all pursue the common good. I appreciated that they are not discouraging political engagement. In fact, they are doing just the opposite. They are calling us to "contemplation and political action," and in particular this quote challenged me:

"Detachment in political conversations and participation means being open to the possibility that someone we disagree with at the start might be right, or that the whole truth might not lie in a single party's or candidate's platform."

As our students get older, in particular from about seventh grade and up, we want to encourage political discourse. We want them to seek knowledge (Goal 2), which includes exposure to differing opinions. It is my hope that conversations at the dinner table sometimes find their way into the classroom, the lunch table, or the playground, and conversely, conversations that happen at school make their way home.

As a member of the Sacred Heart family, we are insulated by 200 years of love and leadership by the RSCJ. Additionally, we are each unique and made in the image and likeness of God, which means that we don't always have to agree, we don't have to have the same political viewpoints, and we don't even have to like one another all the time, but we must be good listeners, we must be patient, and we must love one another anyway. If we do these things, we will be fulfilling the vision of St. Madeleine Sophie Barat, who is responsible for the original #ASHDifference, and who saw education as the "primary means to communicate and reveal the love of the Heart of Jesus."
Educating to Goal III: A Social Awareness Which Impels to Action
By Patricia Kearney, Upper School Educator

On Wednesday, October 7, Major Michael Krogh spoke to with our tenth and eleventh grade Theology classes on the plight of Bangladeshi people who have walked from their country to Bosnia seeking refuge from the effects of climate change. Floods, droughts, storms, and heat waves have eroded their land and survival. Focusing on Goal III, Major Krogh reminds us that in our multicultural world, ASH prepares and inspires students to be active, informed, and responsible citizens locally, nationally, and globally.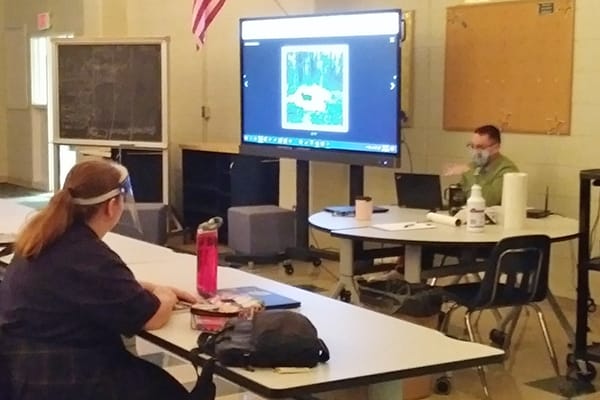 Major Krogh returned to home to Michigan and the ASH faculty in June following 10 months serving the 103rd Expeditionary Sustainment Command in Kuwait. He connects Goal III to his military service - helping make the world a better place for all people.
The Upper School Visual Arts Department is proud to announce that Kate Donoghue '19 is a Finalist in the Krylon Clear Choice Art Scholarship. Kate is currently studying art at the Penny Stamps School of Art at the University of Michigan in Ann Arbor. As part of her award, the Upper School Art Department will be the recipient of an assortment of Krylon art products valued at $250. We are very proud of Kate's continued accomplishments and her kind donation to her alma mater.
It's Almost Here! Are You Ready to Trunk or Treat?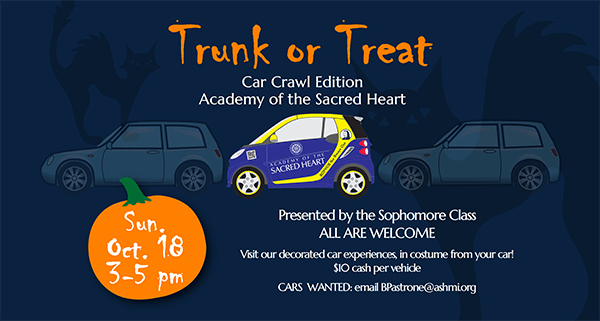 The Seventh Annual Academy of the Sacred Heart Trunk or Treat event is almost here! Get ready for a "Car Crawl" on Sunday, October 18 from 3-5 p.m.!

All are welcome to travel through our not-too-spooky campus and visit our decorated car experiences from the comfort of your vehicles, so be sure to bring some friends! (Enter at Kensington Road / exit at Squirrel Road.) $10 per vehicle. Proceeds benefit local charities and Upper School programming. Thank you to the sophomore class for working so hard to make this event happen!
CARS WANTED! Would you like to decorate your car and get into costume as part of our parked display? E-mail BPastrone@ashmi.org.
A Great Day for Golf with "Faith Not Fear!"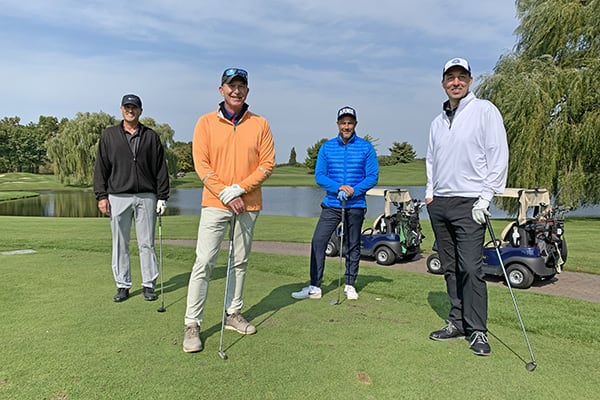 Thank you to everyone who attended "Faith not Fear," the ASH Booster Club Golf Outing at The Wyndgate Country Club on Tuesday, October 6. Turnout was incredible, with 79 golfers enjoying a beautiful fall day. All in attendance can testify to the amazing spirit of the event, and what a special opportunity it was to be together in community safely during this unique school year. Most importantly, we exceeded our fundraising goal for this event, providing financial support for ASH athletics!
This was truly a team effort, and we are grateful to all who made this day a success, in particular, the leadership of Jim Burg, John Antakli, AJ Nafso and Robb Smith from the Booster Club. Additional thanks go out to our generous sponsors: James Burg Trucking Company, Bloomfield Hills Dental Associates, Huntington Bank, Integrated Fiduciary Advisory Services, North American Bancard, MA Engineering, Mercy Elite Sports Performance, Intraco, and Midway Dental. View more event photos on Facebook.
Save the Date for "Never Apart, Together at Heart" Benefit Gala!
We are pleased to present this year's Benefit Gala, "Never Apart, Together at Heart," on Friday, February 5, 2021. Though our event will be virtual this year, our mission remains unchanged: to raise critical funds for our students and the school we love. We look forward to being "Together at Heart" to celebrate and support Academy of the Sacred Heart. Our virtual event will include an engaging program, exciting items to bid on, compelling reasons to support ASH, and tempting entertaining packages customized just for you!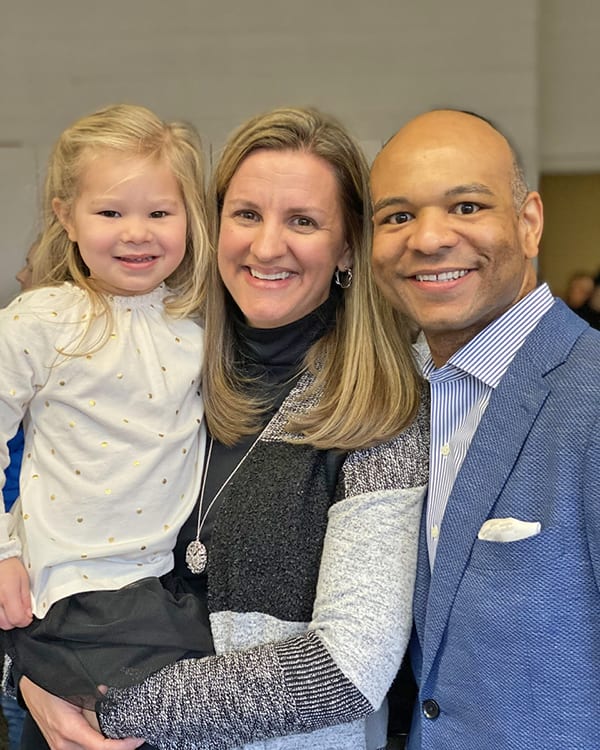 WIth gratitude, we announce our Event Chairs, Jim and Kate Gwaltney. The Gwaltneys have Ruth in Pre-K and bring their love for ASH and their professional experience to our signature event. Jim and Kate are excited to be working with such a talented and creative committee to make this year's event a success.
Mask Up!
By Robin Clements, RN, BSN, School Nurse
Wearing masks has become the norm for our community over the last six weeks. All students, Preschool through Grade 12, and adults are required to wear masks while in the building. It is also strongly encouraged that our younger ECP learners, ages 2+, wear a mask through the screening process and in the halls. Teachers offer mask breaks while eating, napping, and outside while physically distanced. If a student is medically unable to wear a mask, a note from the student's physician is required and the student may wear a face shield as an accommodation.

Some friendly reminders:
Masks may be disposable surgical masks or cloth face coverings. "Gaiters," bandanas, and mesh/gauze masks are not acceptable.

Masks with vents/valves do not protect others and are not recommended.

Please pack extra clean masks for your child each day

.

When entering the building (such as ECP parents at drop-off/dismissal), masks must be up over the nose and mouth.
Thank you for your help in keeping our community healthy!
FROM THE COMMUNICATIONS OFFICE
Even in this unusual year, our calendars are full! Keeping track of who's where and when can be a challenge, and that's amplified when you have a child playing sports or children in multiple learning communities. One way to make sure you're up-to-date on scheduled ASH events, including postponements and cancellations, is to sign up to receive alerts for all events on an ASH calendar or for an athletic team. This short video (~3 minutes) walks you through signing up for Athletics Alerts, a process that can also be used to sign up for alerts from any of our calendars!
Please note: Calendar and Athletic Alerts are separate from our Closure Alerts & Reminders, which are sent to you via text and/or voice messages using a program called SchoolMessenger. If you have already received text messages from ASH this school year, there is nothing additional you need to do in order to receive Closure Alerts & Reminders. To opt-in to receive SchoolMessenger text messages, simply text "Y" to 67587 using the mobile phone registered in the Parent Portal.
ACADEMY OF THE SACRED HEART