2019 Heart of Oak
Tenth Anniversary - In Loving Memory of ASH Teacher & Coach Vicki Oakley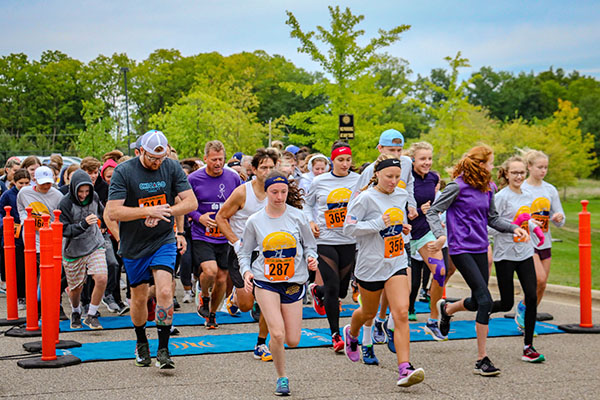 At the starting line, 2018
Join us Sunday, September 15 for the tenth anniversary of this 5K Run, 5K Family Walk and Kids 1-Mile Fun Run! All are welcome; fellow alumnae and alumni, current families, faculty and friends participate in this exciting event, which is held in loving memory of Coach Vicki Oakley.
Registration - 8 a.m.

Kids 1-Mile Fun Run - 9 a.m.

5K Run/5K Family Fun Walk - 9:30 a.m.
We hope to see you there! Click here for all the details and to register now.
Spotlight Feature: Cathy Dritsas
By Isabella Shaya '11
ASH students today do not have the pleasure of learning from Catherine Dritsas, but all know her name from its location on the side of the gymnasium.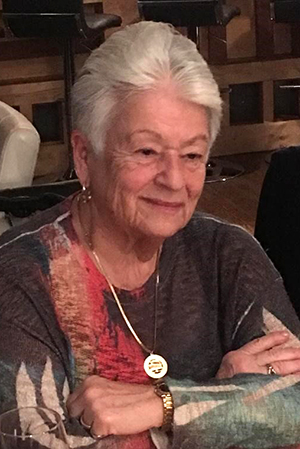 For those of you who don't know, Ms. Dritsas served as coach, teacher, athletic director, head of middle school, and administrator during her time at ASH from 1969 to 1994. She taught senior honors psychology, sociology, anthropology, and Upper School physical education. Ms. Dritsas coached every sport, including field hockey, basketball, volleyball, and lacrosse later on. Title IX, which is a law that disallows anyone from being denied the opportunity to participate in an educational program on the basis of sex, did not exist until 1972, so interscholastic competition for girls was extremely limited at that time. She was fortunate to have played all interscholastic sports while a student at Redford High School, located in a very progressive, Detroit public school system.
When she first began her career at Sacred Heart, Ms. Dritsas was given a budget of $500 to purchase equipment to teach physical education. She purchased some rudimentary gymnastic apparatuses, balls, nets and field hockey sticks. Athletic competitions revolved around the private schools, and the athletic directors of ASH, University Liggett School and Cranbrook would meet twice a year to establish home and away schedules. Thereafter, the sports schedules were completed by each of the administrators.
When the state moved the basketball season to the fall, Ms. Dritsas negotiated with Detroit Country Day School. They agreed that if Country Day would continue to play winter basketball, she would start a lacrosse program. Though Ms. Dritsas never had played lacrosse, she saw a strong correlation to basketball, and was able to coach creatively because she was not bound by "what was." She received assistance from various people who had played the game, including Blake Lindsay, son of former Red Wing Ted Lindsay, who helped her institute a zone defense. The league banned it three years later! Ms. Dritsas also frequently attended lacrosse camp at Sauk Valley Sports Camp in the spring, as she did for more than 23 summers for field hockey camp. The smell of analgesic creams remains with her, as the girls used them extensively after tough workouts; it was part of the camp experience, she said.
In the early years, only four Michigan schools played lacrosse: ASH, Detroit Country Day School, University Liggett School and Cranbrook. Therefore, every weekend was spent traveling to out-of-state schools, including Nichols School in New York, Sewickley Academy in Pennsylvania, The Andrews School in Ohio, Western Reserve Academy in Ohio, Upper Arlington High School in Ohio, and Hathaway Brown School in Ohio. Border travel always was an experience with so many international students on the team, Ms. Dritsas said.
There was no state tournament, but rather a Midwest Tournament held annually. ASH's team was the runner up out of 17 teams, affording Ms. Dritsas the opportunity to coach the all-Midwest team in the national tournament.
In 2012, Ms. Dritsas was inducted into the Michigan chapter of the United States Lacrosse Hall of Fame. Though no longer coaching in any capacity, she continues to officiate high school volleyball in her 45th year of reffing.
In 1993, Ms. Dritsas was inducted into the Michigan High School Coaches Association Hall of Fame, only the third woman inducted. The permanent home for this Hall of Fame is in the student center at Central Michigan University.
Ms. Dritsas, celebrating her own nod to "personal growth in an atmosphere of wise freedom," followed in the footsteps of her attorney father and brother by attending the University of Detroit Mercy School of Law. In her first year, she was the recipient of the Women Lawyers Association of Michigan Foundation scholarship. She graduated in 1997.
In her third year of law school, while a moot court participant, she became a contract attorney at General Motors. Thereafter, she gained experience in family law and insurance defense firms before becoming a solo practitioner. She continues to practice in Saugatuck, Michigan, where she has resided for the past four years. In addition to her law practice and officiating, Ms. Dritsas serves on the Saugatuck Township Zoning Board of Appeals and is active in her community. She has so many fond memories of students, athletes, and faculty from her years at Sacred Heart, and happily remains in contact with many of them. Ms. Dritsas, a member of the ASH Advisory Board, is so pleased to see how the Academy has grown and evolved over the years. She was, and is, so deeply honored to have the gymnasium, where she loved to teach, named in her honor.
Middle School Teachers Return to Their Home at the Heart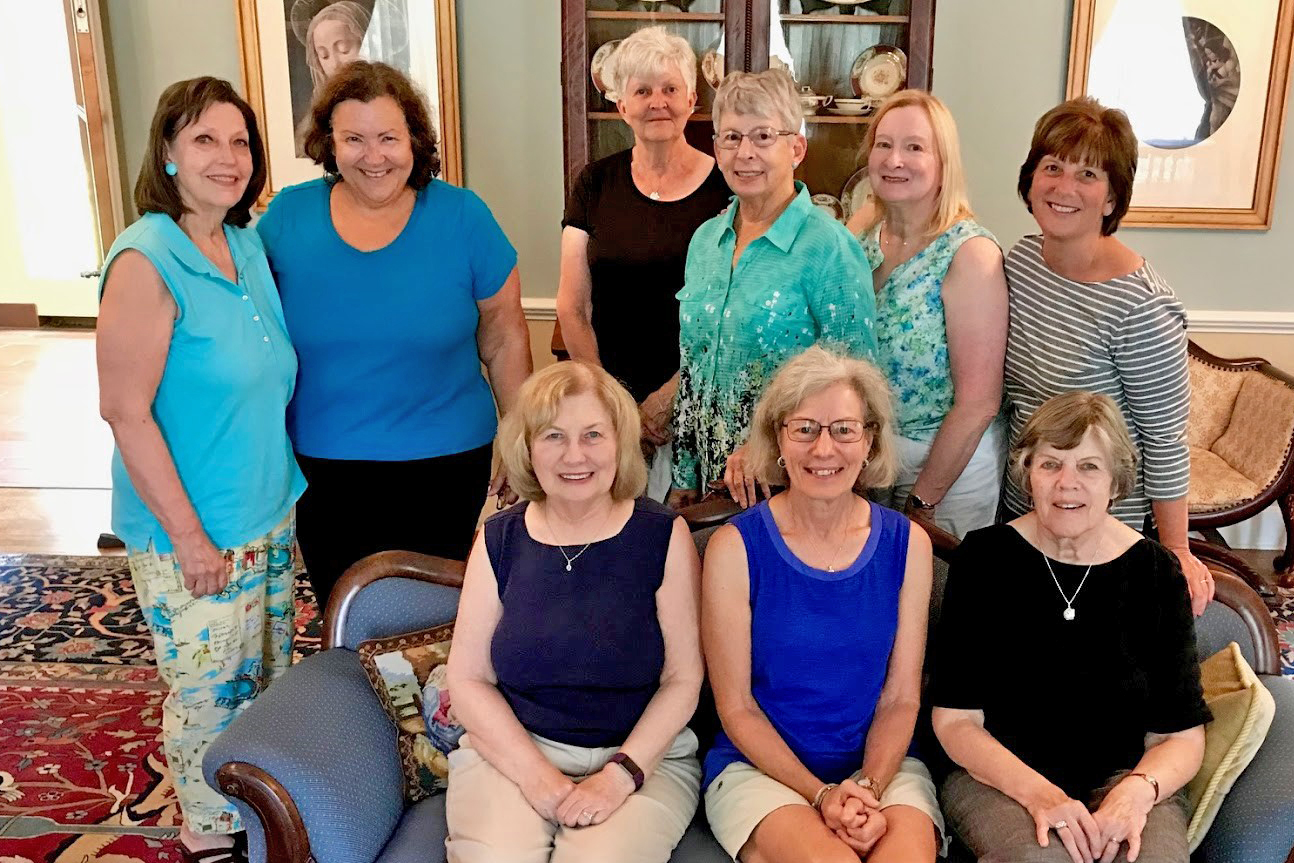 Back row: Carole Kersten, Eleanor Wasyl Guttenberger, Sandy Jeffries, Lyn Bianco, Linda Worrell and Trice Hill. Seated: Janice Schmidt, Arlene Stone and Sue Strong
Summer is a time for catching up with old friends, leisurely lunch dates and picnics with family. In this spirit, Sacred Heart was graced by a visit from past faculty and staff members who gathered for lunch, conversation, and a tour of their school. When these ladies were making plans for the annual summer picnic, they decided to come to Sacred Heart and revisit their common bond. This group of former faculty and staff represents in total, 147 years of education at Sacred Heart! After enjoying a lovely luncheon in the Parlor dining room, this treasured group of Sacred Heart family members joined Alum Director, Carolynn Kinzey Krause '88, on a tour of the school. For most of the group, when they were teaching here, the middle school was on the upper floor and the Upper School was on the main floor, so that was a big change to observe. They also appreciated our expanded and state-of-the-art science wing, and of course, our beautiful Field House, which was completed after most had left staff. A highlight of the tour was our comprehensive, engaging and inspiring Historical Wall located in the Field House. Thank you for returning to Sacred Heart; we hope to see you all again soon!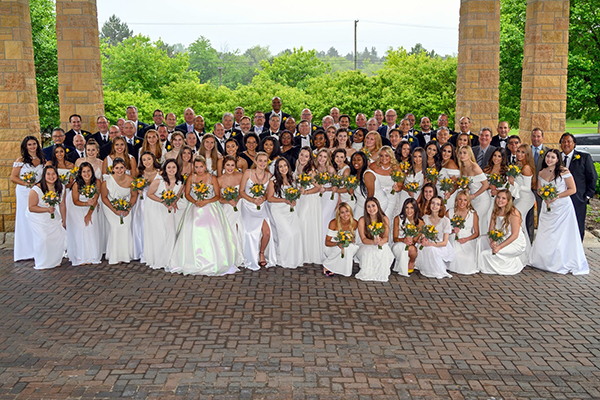 Thank you to all the Alumnae who sponsored or worked on the 69th Annual Candlelight Ball held on Sunday, June 16. The Class of 2019, our newest members of the Alum Association, truly celebrated their Sacred Heart legacy with dinner and dancing and, of course, the cherished presentation of the girls with their fathers. Sr. Bearss returned home to share in this joyous occasion and graced guests with a heartfelt invocation before dinner.

We are especially grateful to Jennifer Rink Kasselman '99 and Karen Brzozowski Bayour '77 for serving as Alum Board Candlelight coordinators. Their efforts and commitment on behalf of the Board make this event a success. We also extend sincere thanks to Andrea Briefs-Ferris '75 for her excellence and commitment to the presentation of the graduates. Thank you all! To view the media gallery, click here.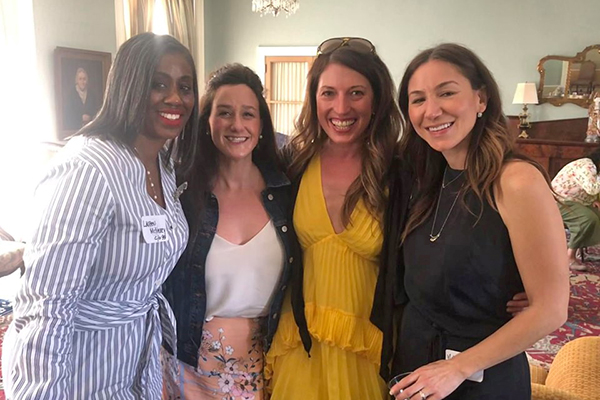 The Annual Alum Reunion was held on Saturday, May 18. What a joy it was to welcome alumnae and alumni back home to the heart! Alum Board members Kate Steigerwald Movitz '07 and Allisen Willhoft '05 greeted guests at the door with smiles, welcomes and pictures in front of the ASH "step and repeat." Members of our honor classes, the 40-year and 50-year classes, then stepped forward to be fitted with their honorary blue ribbons and lined up for the processional into Mass. We were also so pleased to recognize Mary Therese Gorman Mayer '44 (Grosse Pointe), celebrating her 75th Anniversary! Mass was celebrated by our Chaplain, Monsignor John Zenz, and cantored by Honorary Alum Sheran Tioran. The Wansboro Award was presented by Alum Board President Andrea Briefs-Ferris and Incoming Alum Board President, Emily Mayer, to Bob and Kristen Miller, of Ryan Rocks Outdoor Adventures. Kristen is the Director of our Early Childhood Program here at Sacred Heart.
After Mass, all were welcomed to the Parlor for a reception where old bonds and memories were cherished while making new ones! Click here for additional photos.
Head of School Damian Hermann Visits NYC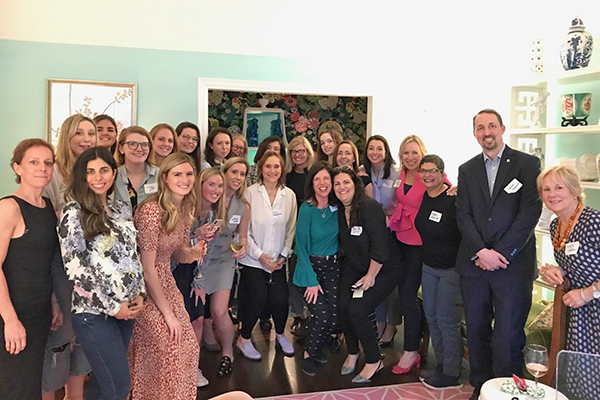 Mr. Damian Hermann, Head of School, traveled to New York City in early May to visit with alumnae and members of the Sacred Heart community. Area alums and past parents were invited to a reception hosted by Bonnie Brennan '91. It was wonderful to gather and celebrate our shared commitment to Academy of the Sacred Heart and hear firsthand Mr. Hermann's plans and goals for the future. Thank you, Bonnie, for your generosity and graciousness! For additional photos, click here.
Conversation with Sr. Canty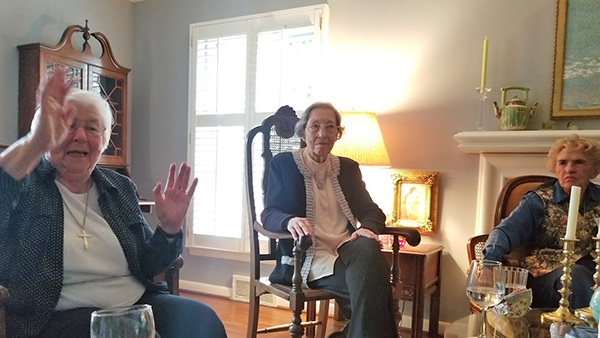 Sr. Meg Canty was in Bloomfield Hills and took time to have a special evening with alums. The casual get-together was hosted by Mary Jo Slavsky Dawson '65 and included alumnae of all ages who enjoyed the chance to share time and conversation with Sr. Canty. Even Mr. Hermann stopped in to greet everyone, give an update on happenings at school, and answer any questions. It was great to see Sr. Canty and be reminded of our critical role as Alumnae of the Sacred Heart in keeping our traditions alive while embracing the transformation that is necessary for our growth. Thank you to Mary Jo and Chip Dawson for their exceptional hospitality! Click here for additional photos.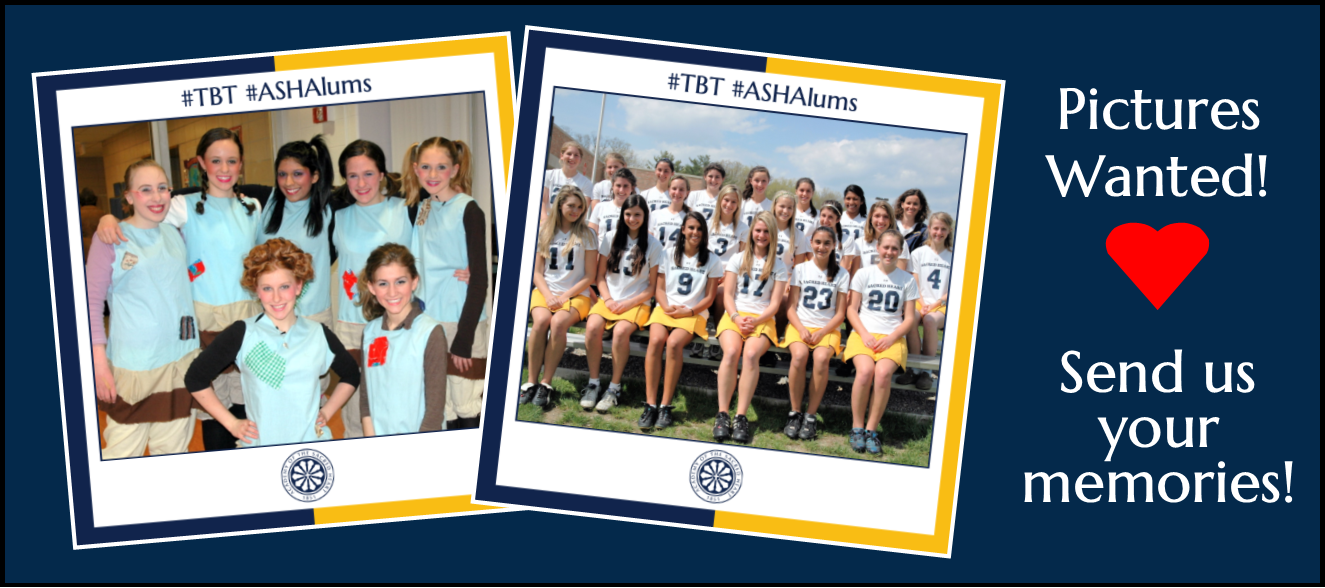 Do you have any pictures from your time at Academy of the Sacred Heart? We'd love to share them on social media as a part of the recently launched #ASHAlums Throwback Thursday series! Drop them into this google drive folder or e-mail avisocchi@ashmi.org and don't leave out the details! :) Can't wait to see what you've got!
Keep Us Informed
Academy of the Sacred Heart alumnae and alumni stay connected through the eNewsletters by contributing any newsworthy events that are happening in your life. If you have any news about weddings, births, careers, awards, travels, etc., submit the updates so your news can appear as part of the online Alumnae and Alumni eNewsletter. You can submit the news by clicking here. Be sure to become a member of the Alumnae/i Portal (www.ashmi.org/alumportal) to share even more news with your classmates.
Remember to stay connected through the ASH Alums (Bloomfield Hills, MI) Facebook page. Like us on Facebook and visit this site frequently to keep in touch with the school and your fellow alumnae and alumni.
Janet McDonald Babcock '53

Maureen Ryan Burkhardt '41

Mary Elizabeth Connelly '44

Barbara St. Laurent McDonald '48
Condolences to:
Christine Groves David '78 on the death of her son, Cooper David
Jaslyn Ivey '12 on the death of her mother, Caryn Pack Ivey
Maureen Darin Sandahl '71, Susan Darin Hagan '72, Diane Darin Lai '73 and Martha Darin Kadon '76 on the death of their mother, Louise Darin
Susan Burkhardt Telford '64 on the death of her mother, Maureen Ryan Burkhardt '41
Joy Ann Tomlinson '75 on the death of her brother, James Tomlinson
Please e-mail alumoffice@ashmi.org to inform the Academy of the Sacred Heart of a death in the family. We will share that information immediately with your classmates and pay our respects in the eNewsletter.
Please visit our Alumnae/i Gifts page to see beads, bracelets, charms, key rings, paperweights, and more! These are a great way to show your Sacred Heart spirit! For more information please contact alumoffice@ashmi.org.
Alumnae/i who register to become part of our Alumnae/i Portal automatically receive the eNewsletter via email. In addition, registered alums have access to the Alumnae Directory and past eNewsletters. To request your login information, complete the form at www.ashmi.org/alumid.
ACADEMY OF THE SACRED HEART